Uvex Sportstyle 802 Vario glasses, black
You can get this item for 85.49 €.
You can get this item for 85.49 €.
Services available for this product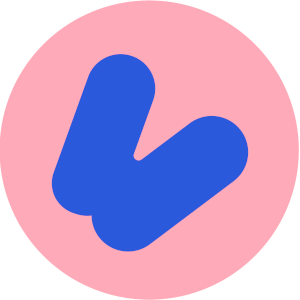 Pay with Ahoj in 30 days or in 3 instalments without interest
Product description
Photochromic lenses automatically adapt to all light conditions, scratchproof outer lens, always clear visibility thanks to supravision: the sportstyle 802 vario.
It gets even better: With its flexible soft earpiece ends and nose pads, uvex sportstyle 802 vario offers a non-slip fit, pressure-free hold and, most importantly, perfect fit. To guarantee a fog-free vision, it comes along with draft-free lens ventilation. 100% UV-protection guaranteed.

Features - Sportstyle 802 Vario
Frame color: Black
Lenses: Variomatic Smoke (S 1-3)
100% UVA, UVB, UVC protection
Variomatic®
Supravision
Easy to clean
Adjustable cold formable soft earpieces
Adaptable soft nose pads
Headband
Technologies
UV protection — uv-ex = ultraviolet excluded
UV-absorbing filters built directly into the raw material protect the retina 100% from damaging UV rays up to 400 nm. All lenses give complete UVA, UVB and UVC protection — and the basis of our company's name: uv-ex = ultraviolet excluded.
Variomatic®
The countdown is on: 25 seconds. From clear to dark. For every weather: in the shade. In the sun. Wherever you are. Full: automatically.
Supravision®: Ultimate Anti-Fog Coating
Fog-free vision every time. Thanks to a special surface treatment which doesn't affect the optical quality of the lens.
Easy to clean
The special coating of the lens surface provides the ability, to remove moisture, dirt and fingerprints easily. In addition, the coating prevents static of the lenses, so dust and dirt are not attracted &madsh; the result is better visibility even under extreme conditions.
Soft earpieces & Soft nose pads: For the perfect fit
Eyewear fits perfectly when you forget your wearing it. That's why uvex uses adjustable soft nose pads and adjustable soft earpieces. Comfortably soft yet dimensionally stable – for pressure-free wearing comfort. The soft-finish legs are cold formable — for perfect hold.
Scope of delivery
1 x sportstyle 802 V Black | Variomatic Smoke (S 1-3)
Headband
Hardcase
Microfiber bag
Product features
The glasses are resistant to fogging thanks to the uvex supravision® layer.
You can adjust the glasses using the adjustable beam so that they stay firmly and comfortably on your head.
Glasses provide 100% protection against UVA, UVB and UVC radiation up to 400 nm wavelength.
Automatic change of the darkness of the glasses according to the lighting conditions is provided by uvex variomatic® , which in a few seconds automatically changes the darkness of the glasses in the range S1-S3.
Light transmission : 9% - 78%
Filter : S1 - S3
Product details
Sport

cycling, hiking, nordic skiing, running, ski mountaineering, alpine skiing, trail run, mountaineering, climbing, via ferrata, lifestyle

Lenses

Photochromatic, Sunglasses

Material

unspecified

Colour

black

Glasses dimensions
Frame width: 138 mm
Glass width: 68 mm
Glass height: 40 mm
Strap length: 125 mm
product ID
9792
Reviews
Rating

5/5 starstarstarstarstar

(7 ratings)
starstarstarstarstar
(7 ratings)
starstarstarstarstar_outline
(0 ratings)
starstarstarstar_outlinestar_outline
(0 ratings)
starstarstar_outlinestar_outlinestar_outline
(0 ratings)
starstar_outlinestar_outlinestar_outlinestar_outline
(0 ratings)
Add your rating
star_outline
star_outline
star_outline
star_outline
star_outline
Add a review
Questions
The motto of the brand Uvex is: "Protecting people." They offer protective gear like helmets and eyewear for biking or winter sports. The name Uvex comes from two words: ultraviolet excluded = uv-ex.
600,000+ orders
We are the largest cycling e-shop in Slovakia proven by 100,000+ customers.
Unique customer service
We are available via email, online chat, phone or in person at our MTBIKER stores.
We actively support the cycling community in Slovakia
Thanks to your order we can support cycling development.
Secure payment methods
We guarantee data and payment security using a trusted payment gateway and SSL.
Loyalty system
We will reward you for your purchase and also for quality contributions in the MTBIKER forum, e-shop, trips and photo gallery.
MTBIKER centre and showroom
Visit our store with a pump-track and trail access or our showroom in a historical bulding in central Bratislava.
More about shopping
navigate_before
navigate_next