Debatu o tom, či ísť do tubeless, sme tu mali už veľakrát. Povedzme, že už ste presvedčení a idete si vybrať sadu na takúto konverziu. Otvoríte stránky shopu a zistíte, že výber je veľmi pestrý.
Preto vám to dnes trochu uľahčím a predstavím overenú klasiku, s ktorou určite nešliapnete vedľa.
Stan´s NoTubes a Effetto Mariposa patria medzi značky,
ktoré ma zatiaľ nikdy nesklamali a ich používanie je veľmi príjemné.
Na novú sezónu som dostal na skúšku ventilky
Caffelatex
spolu so striekačkou
Caffélatex injektor
pre jednoduché doplnenie mlieka. Tmel a pásku som pre zmenu dostal od overenej a všetkými ľúbenej značky Stan´s. Ich tmel je už legenda a verím, že každý už mal tú česť vyskúšať ich
Race Sealant.
Ak si chcete konverziu uľahčiť o trošku viac, tak siahnite
po už predpripravených balíčkoch
, alebo ak chcete "konverzných kitoch" a nemusíte sa tak strachovať, či ste objednali všetko potrebné.
Caffé Tubeless kit od EM
alebo o trochu lacnejší kit od
Stans
obsahuje všetko, čo budete potrebovať.
Caffelatex ventilky - najlepšia voľba
Ja už som tých ventilov vyskúšal obrovské množstvo a v podstate by mali plniť veľmi jednoduchú úlohu, no nie každá značka sa s tým popasuje k spokojnosti užívateľa. Pri tých lacnejších býva častým problémom, že dobre netesnia.
Caffélatex sú azda najuniverzálnejšie ventilky na trhu.
Vyrobené sú z hliníka a dajú sa kúpiť v rôznych farbách. Čierna sadla na môj gravel ako uliata. Vďaka pribalenej redukcii sa dajú použiť dokonca aj s ráfikmi, ktoré majú dieru na autoventil.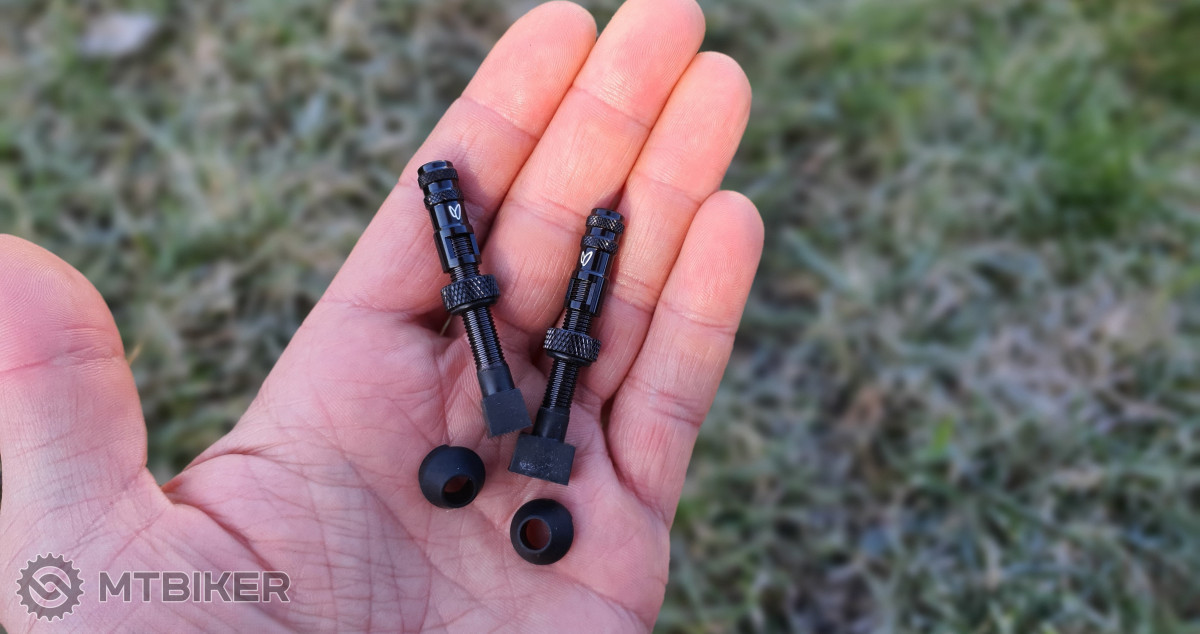 Zhodnotím ich rýchlo....tesnia viac než dobre a netreba ich ani uťahovať kliešťami, ako to niekedy musím robiť pri iných.
Čapička supluje aj funkciu kľúčika na ventil, a tak máte o starosť menej. Pre majiteľov vysokých ráfikov sa Caffelatex dajú zohnať aj v 70 a 100 mm verzii. Kratšia verzia stojí okolo 13 €.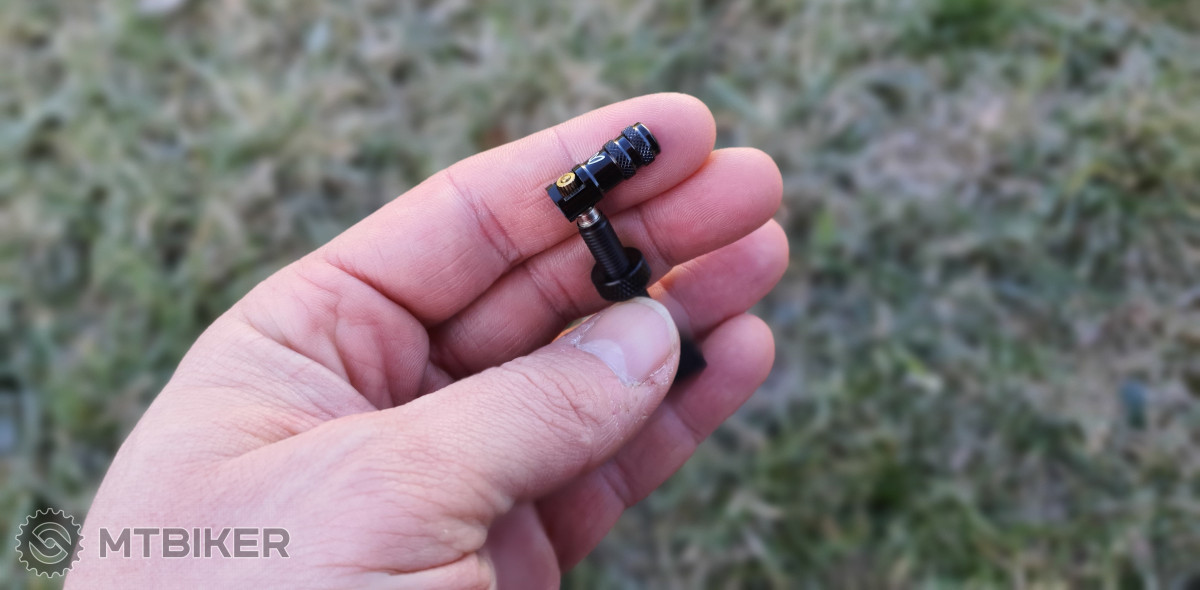 Ako dostať tmel do kolesa?
Odpoveď môže byť jasná, jednoducho použite striekačku. Poviete si, na čo taká zbytočnosť, veď si odtrhnem jednu pätku a hodím to tam rovno. Áno, súhlasím, robil som to tiež na začiatku podobne.
Avšak niekedy sa človek natrápi, pokiaľ nastrelí pätku a príde mi zbytočné to potom znova odtrhnúť.
Taktiež pri dolievaní tmelu nemusím už perfektne zalepené koleso odtŕhať a jednoducho si dolejem cez ventil trošku tmelu. O bordeli, ktorý vznikne pri dopĺňaní tmelu pri odtrhnutí pätky, ani nemusíme diskutovať.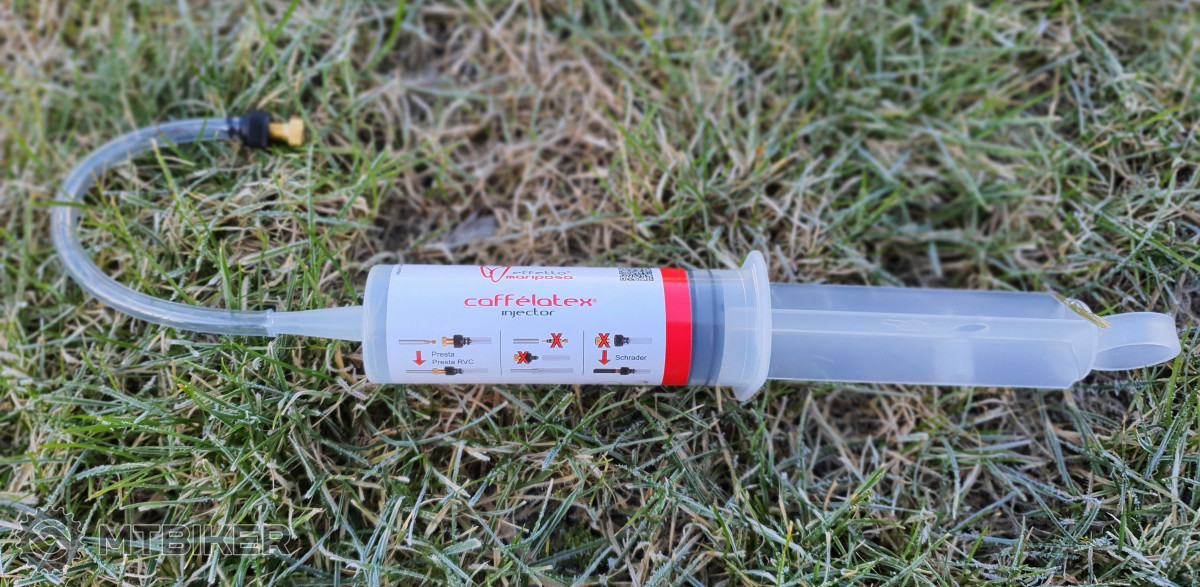 Caffélatex Injector je presne to, čo vám uľahčí každú konverziu na bezdušové kolesá.
Na jedenkrát dokáže vstreknúť do kolesa až 100 ml tmelu.
Dostatočne veľký otvor sa nezalepí tak ľahko a vďaka 2 koncovkám v balení sa dajú použiť na galuskový, ale aj autovetil. Cena niečo málo pod 10 € tiež nie je prehnaná.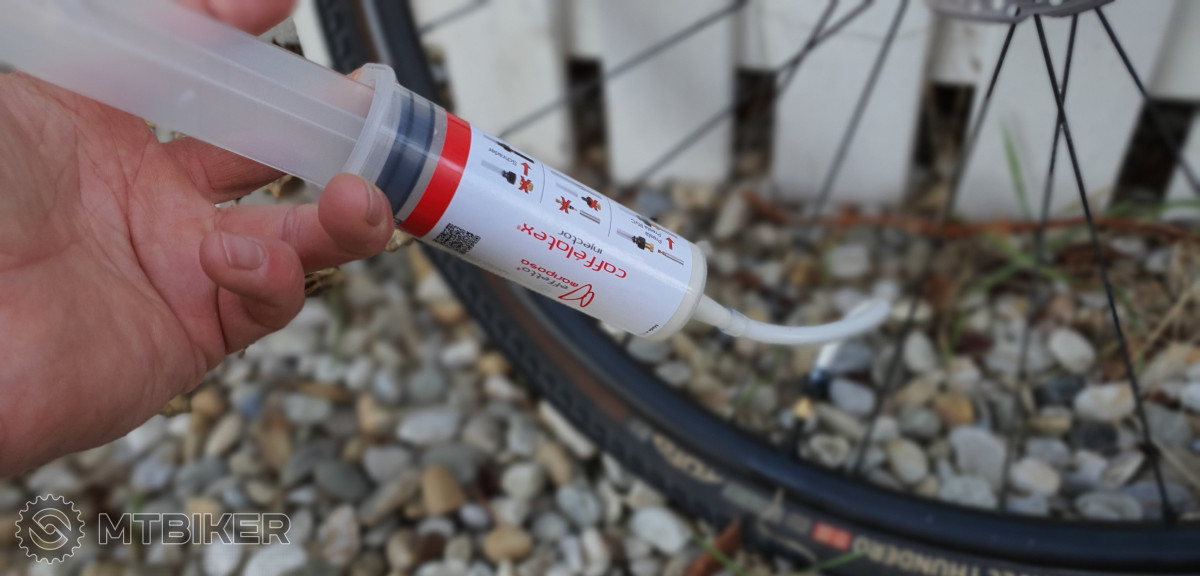 Dobrá páska znamená základ úspechu.
Tubeless páska je veľmi podceňovaná a väčšinou ju užívateľ nalepí len tak halabala, aby sa nepovedalo a potom sa čuduje, že mu to fučí a presakuje cez špice a podobne.
V prvom rade treba vždy brať o niečo širšiu, ako je šírka ráfika.
Ja používam na svoj gravel 25 mm, pričom ráfik má vnútornú šírku 23 mm.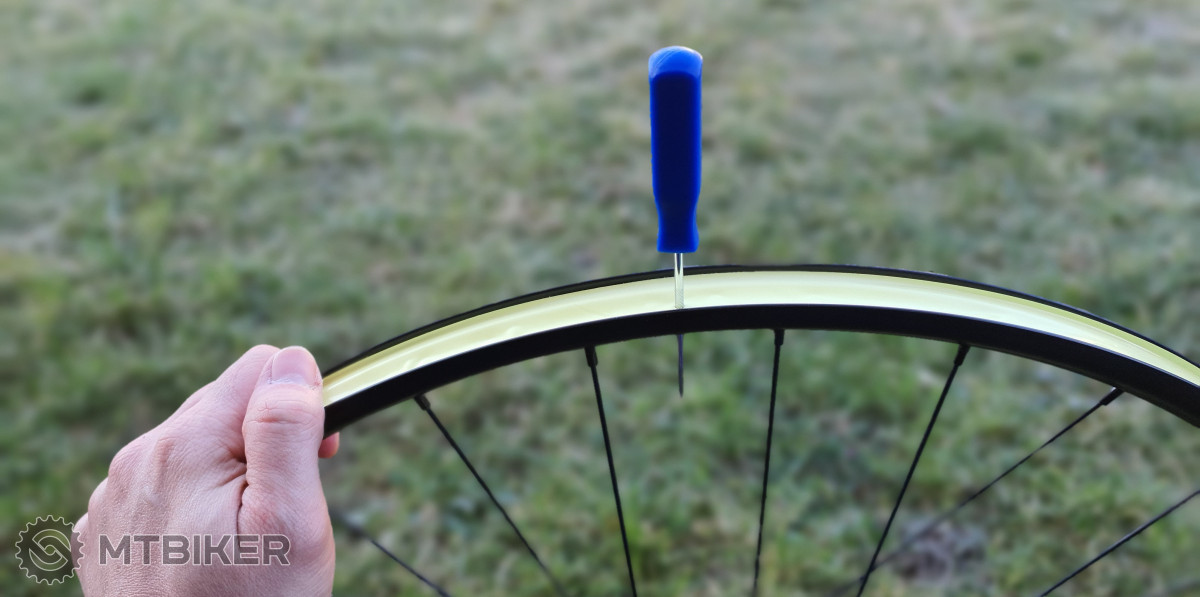 Ten milimetrík na každej strane pomôže pri dobrom usadení pätky a tesnení celého systému.
Stans Notube sa dobre aplikuje a po inštalácii vyzerá, ako keby tam páska bola od výroby.
Nezabudnite dobre uťahovať pri lepení a samozrejme pred samnotným lepením čo najlepšie odmastiť ráfik. Po nahodení by malo koleso tesniť aj bez tmelu a udržať tlak pár minút. Ak vám hneď sfúkne pri dobre usadenej pätke, tak sa nebojte prihodiť ešte jednu vrstvu.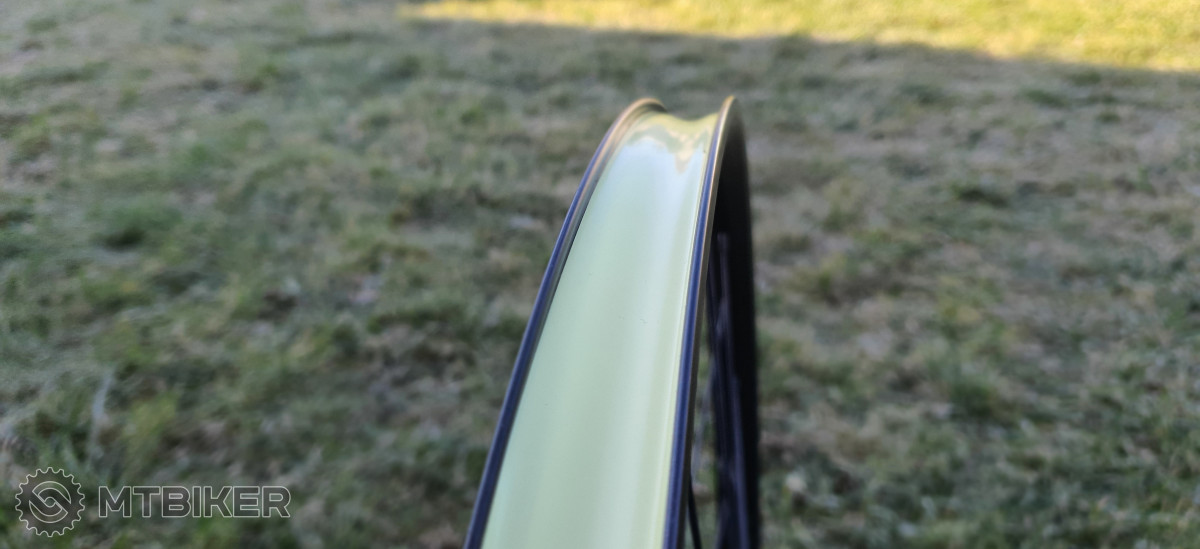 Dobrý tmel poznáš, až keď bude neskoro...
Každá značka sa pri inštalácii tubeless bude tváriť, ako všetko dobre funguje a tesní a eventuálne utesní koleso hocijaký tmel. Čo však oddelí plevy od zŕn je,
až keď dostanete defekt niekde na traile alebo výlete.
Samozrejme, to už bude neskoro polemizovať. Po roku jazdenia so Stan´s musím povedať, že toto je zatiaľ najlepší tmel.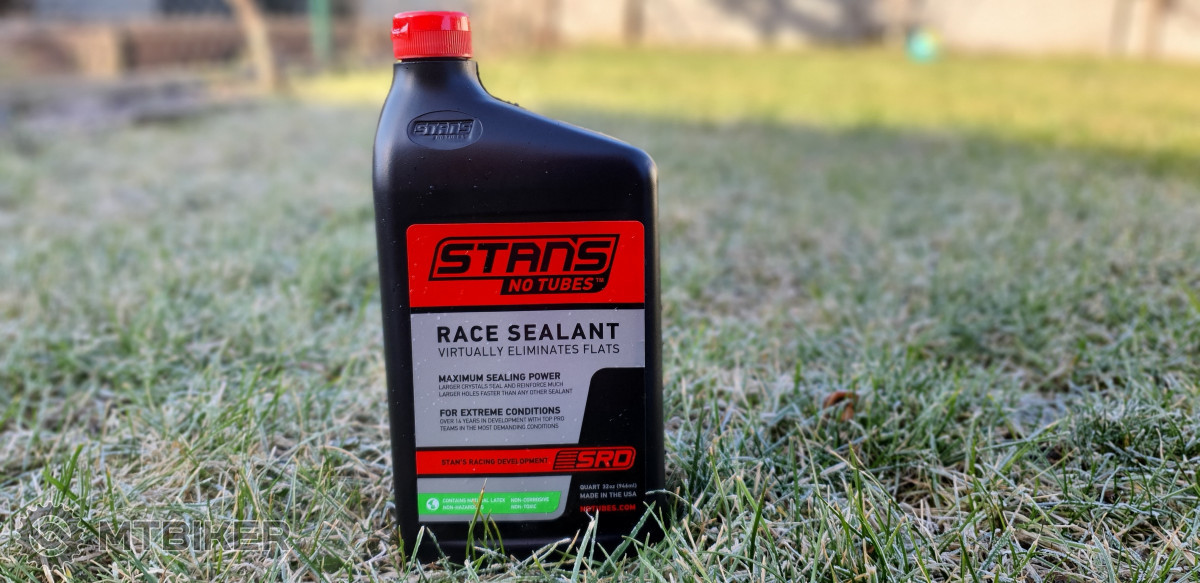 Defekty spozorujem väčšinou len ako malé bodky zalepené na plášti pri umývaní. Race Sealant je veľmi citlivý a akékoľvek stretnutie so vzduchom znamená okamžitú reakciu.
Pri inštalácii som si na chvíľku odskočil zavolať a už som mal špičku striekačky pekne utesnenú.
Po sezóne nie je problém tmel umyť z pneumatiky, nakoľko ani po roku nestuhne úplne na kameň.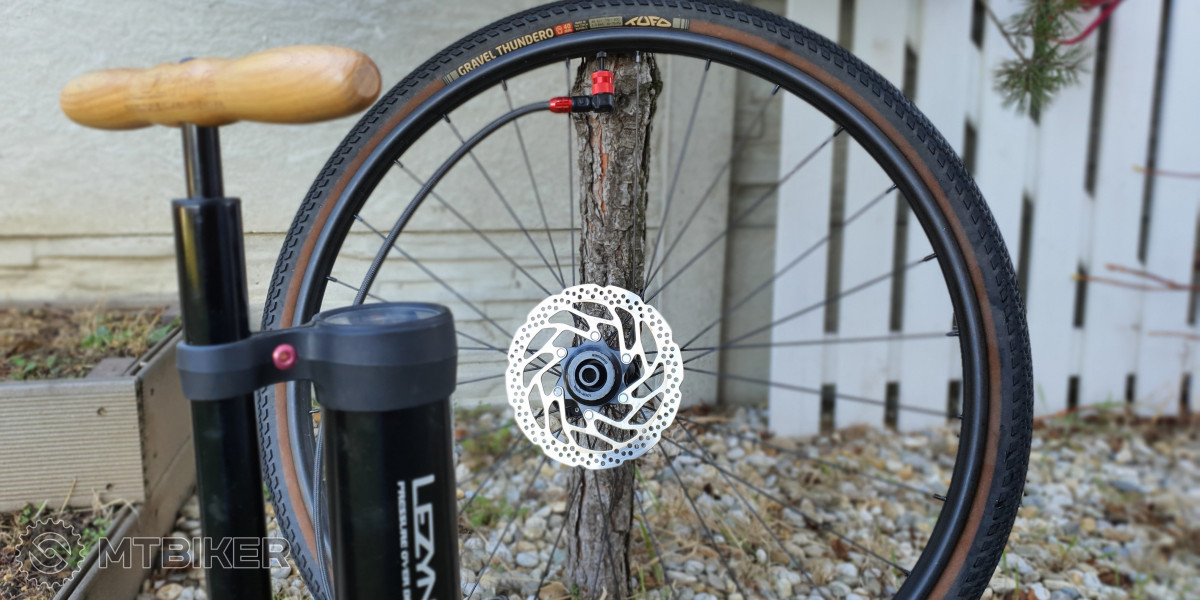 Idem na istotu
Stans Notubes a Effetto Mariposa sú rokmi a užívateľmi overené značky a tak sa hodia aj pre úplne začínajúceho "tubeless konvertora". Ušetria vám pár vrások na čele nielen pri inštalácii ale aj v priebehu roka, keď ani nebudete vedieť, že ste práve mali defekt.
Za mňa môžem obe značky vrelo odporučiť a verím, že prinesú veľa spokojných kilometrov aj vám.
report_problem Did you find a mistake in the text?