Vhodné oblečenie na prechodné obdobie a zimu je základ. Výrobca Force ponúka rôzne modely, ktoré prekvapia okrem funkcie aj prívetivou cenovkou.
Prijateľný pomer ceny a kvality – týmto heslom sa riadi výrobca Force, čím si získava stále viac zákazníkov. Pre väčšinu hobby jazdcov a bikerov sú niektoré bundy s trojcifernou cenovkou zbytočnosťou, alebo príliš veľkým luxusom. Niektorým užívateľom to naopak sedí, pretože vyžadujú iba to najlepšie. Ja som nebol nikdy z tých, ktorí si potrpia na drahé oblečenie. Keď z bicykla spadnem a materiál poškodím, či zoderiem, môžem si rovno kúpiť nový kus. Práve preto ma zaujala táto
bunda, ktorá je za dané peniaze veľmi dobrou voľbou
. Prečo? Dozviete sa v teste.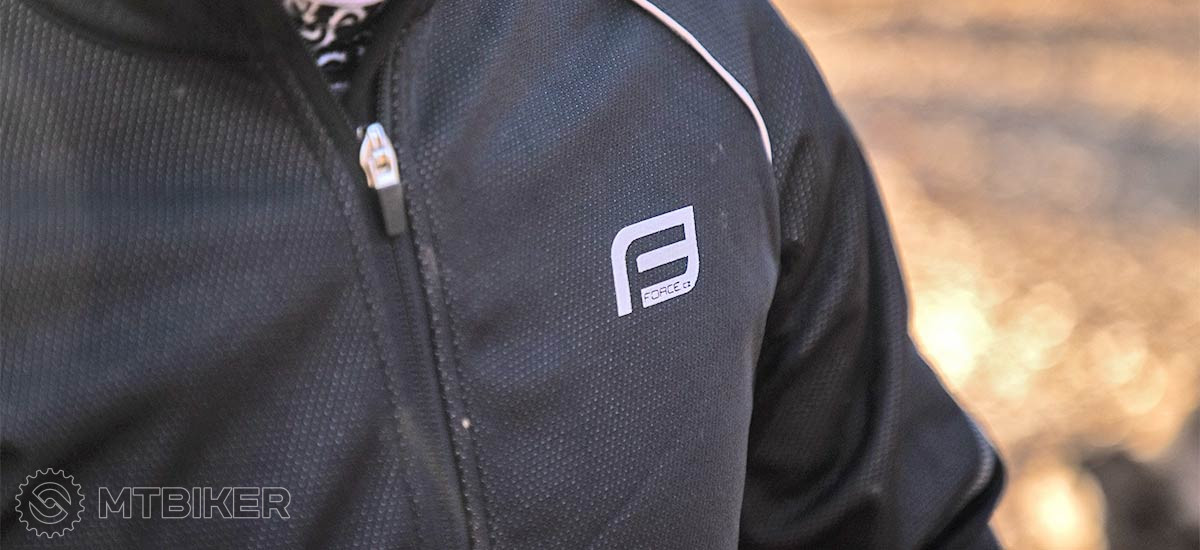 Materiál
Force pri tomto modeli použil materiál SuperRoubaix  – 92 % polyester a 8 % elastan.
Teplá lycra zabezpečuje, že vám v bunde nebude zima ani v naozaj chladnom počasí.
Výborne funguje spolu s prednou časťou, ktorú tvorí vetruvzdorný materiál. Vodoodolnosť je na úrovni 1 000 mm a paropriepustnosť 1 000 g. Dosť bolo údajov, dôležité je, ako sa produkt prejaví v teréne.
Vrecká a doplnky
Bunda má na zadnej strane 5 vreciek – jedno na zips a 2 väčšie + 2 menšie vrecká po stranách. Reflexné prvky na zimnom oblečení nesmú chýbať, pretože výrobca počíta s tým, že jazdec bude výrobok používať aj počas večerných výjazdov.
Silikónový a elastický lem na spodnej časti
zabraňuje vyhrnutiu bundy, preto sa vám nestane, že budete mať odhalené kríže.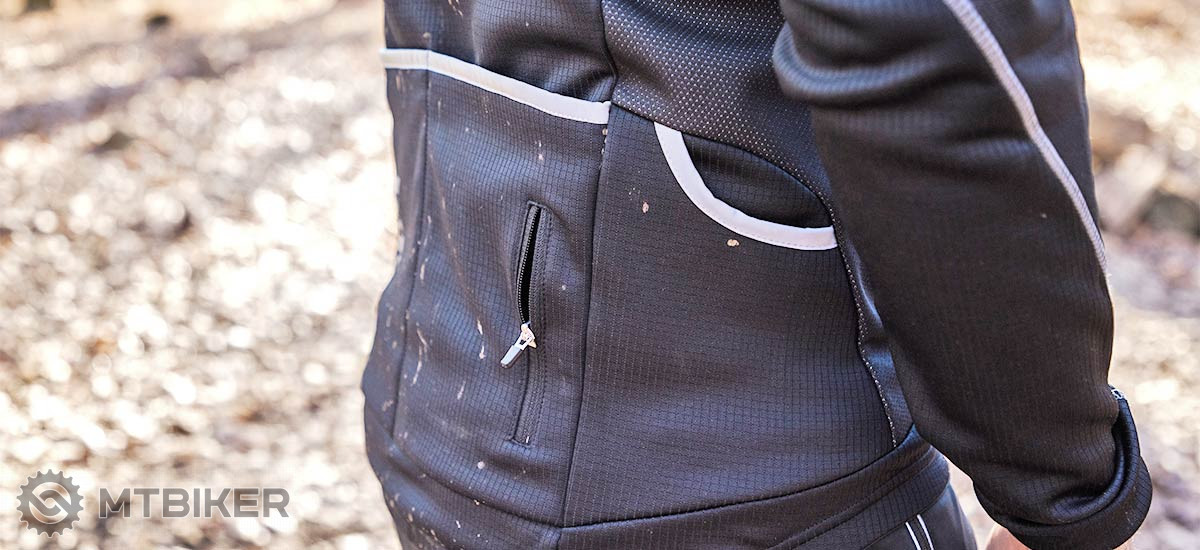 Jazda
Bundu som testoval s funkčným tričkom, ktoré som využil ako spodnú vrstvu. V popise od výrobcu sa uvádza, že bunda je vhodná do teplôt v rozmedzí  0 - 10 °C, no ja som to pociťoval trochu inak. Pri prvom výjazde, ktorý som absolvoval pri teplote 2 °C pod nulou, plnila svoju funkciu perfektne. Dokonca aj pri nižších teplotách som bol veľmi prekvapený, ako udržiava teplo.
Materiál, ktorý neprefúkne, si svoju funkciu veľmi dobre plnil
, no cítil som, že zo zipsovej časti trochu prefukuje. Nebolo to však nič hrozné, skôr taký detail, ktorý by som vylepšil.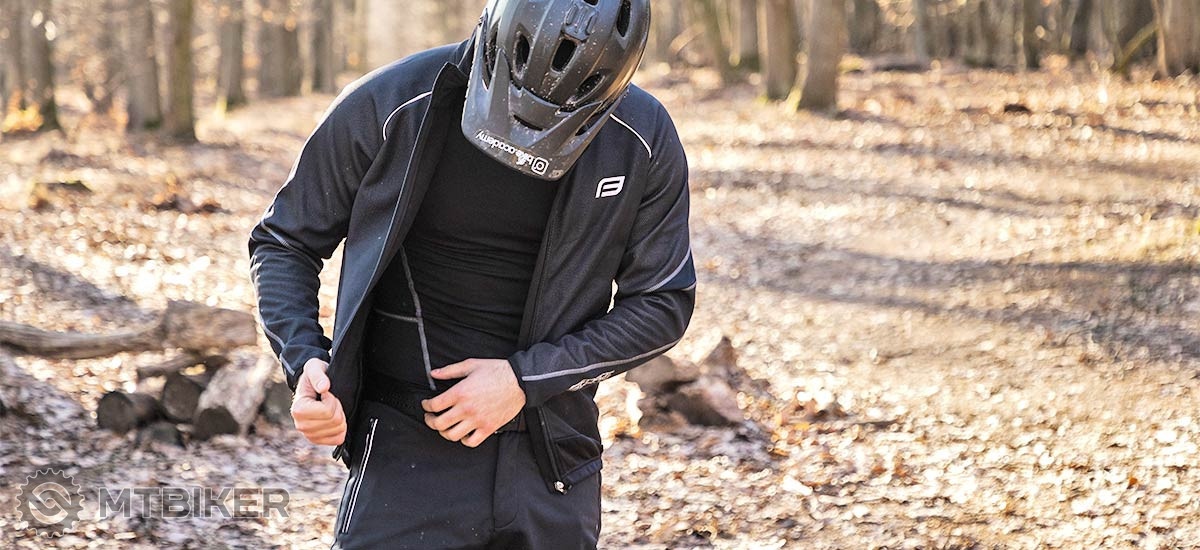 Pri výšľape v teplotách nad nulou som si bundu rozopol, keďže mi začínalo byť teplo. Akonáhle vyšlo slnko, začal som sa už mierne potiť, čo som pocítil najmä vtedy, keď som zastavil na vrchole. Aj keď má bunda chrbtovú časť z materiálu, ktorý má za úlohu odvádzať pot, absentujú na nej otvory - prieduchy. Preto sa bunda z môjho pohľadu nebude úplne hodiť na celodenné výjazdy vo vyšších teplotách.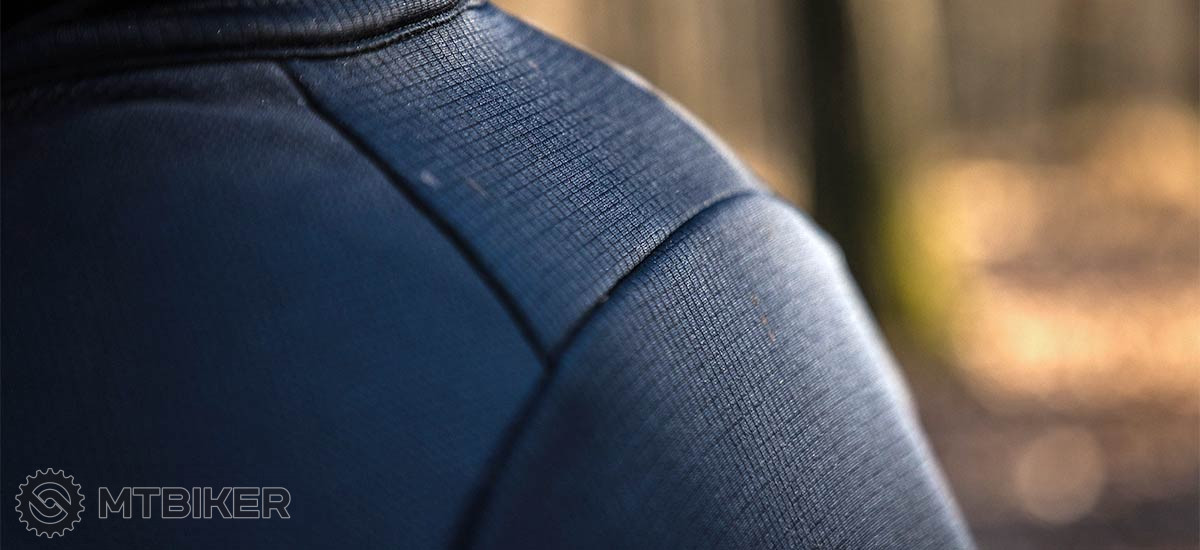 Ešte by som vychválil
zadnú časť, ktorá je dlhšia a siaha až na zadok
. Spolu so silikónovým lemom plnia výbornú funkciu, pretože počas celej doby testovania sa mi nikdy nestalo, že by som mal odhalené kríže, čo môže následne spôsobiť komplikácie.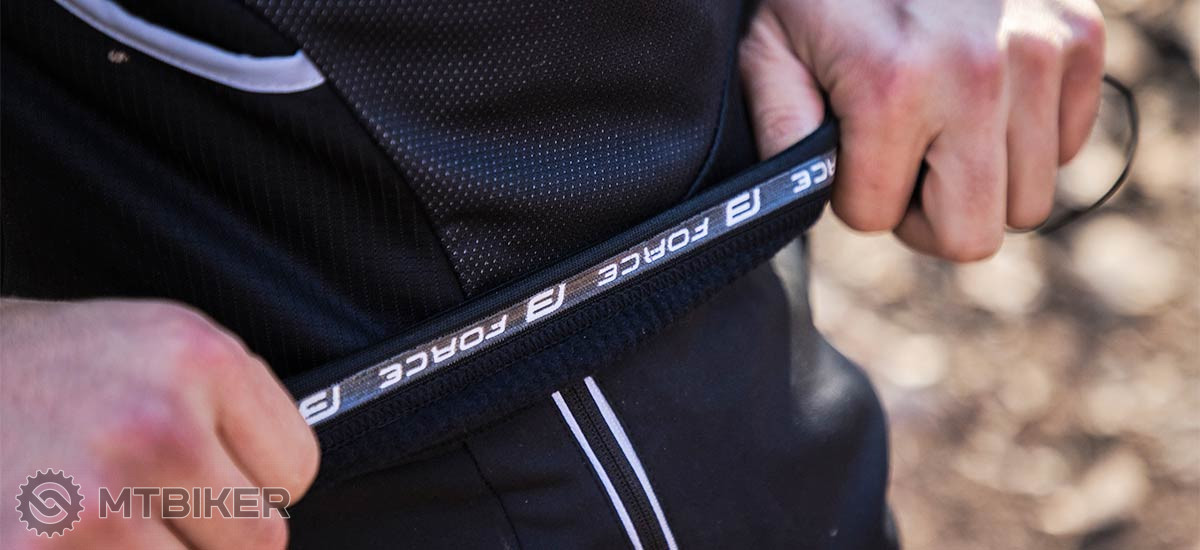 Bundu som testoval vo veľkosti M a sedela mi perfektne (175 cm). Odporúčal by som vám ju však pred kúpou vyskúšať, keďže veľkostné tabuľky sa môžu od ostatných značiek líšiť.
Pre koho je Force X70 windster určená?
Pre každého, kto potrebuje bundu najmä na chladnejšie výjazdy a nechce sa o svoje oblečenie strachovať v prípade pádu a pod. Správnu funkčnosť doplní prívetivá cena a kvalitné prevedenie, ktoré
oceníte najmä počas kratších výjazdov
. Dlhšie výjazdy a väčšie zmeny teplôt vzhľadom na nižšiu priedušnosť už nebudú to pravé a v prípade, že radi hľadáte vaše limity, odporúčal by som vám prepracovanejšiu bundu. Samozrejme, tam sa budeme baviť o odlišnej cenovke.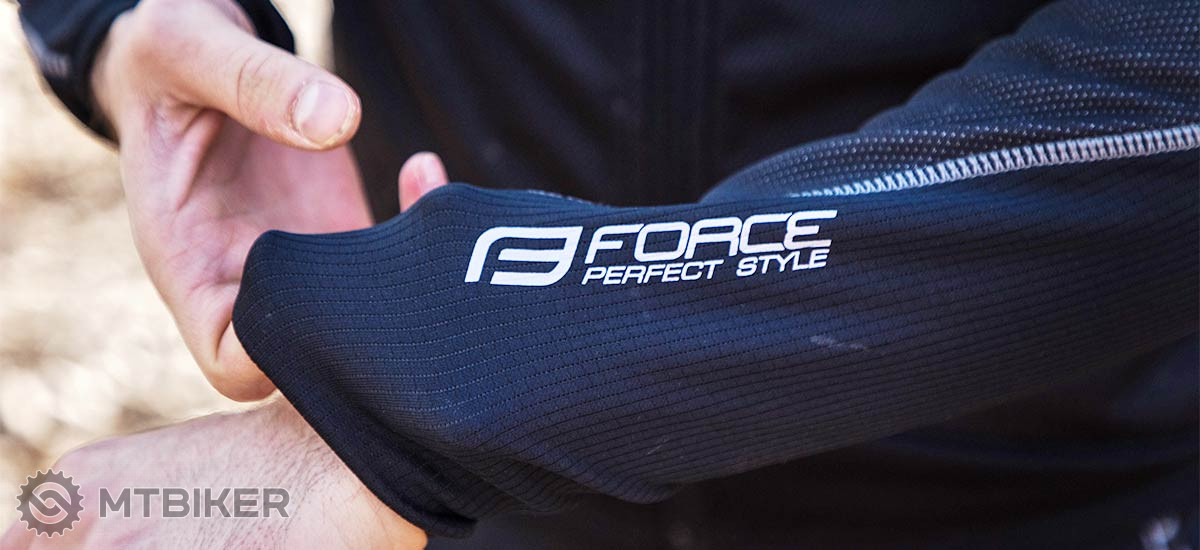 Plusy
Prívetivá cena
Kvalitný materiál
Funkčnosť
Mínusy
Nedostatočné odvetranie v teplejšom počasí
Jemne prefukuje cez predný zips
Cena bundy Force X70 windster sa pohybuje okolo 52 €, môžete ju nájsť aj v našom
eshope
.
Otestuj niečo aj ty
Dostal si tiež chuť napísať článok? Výborne, už teraz sa tešíme na zaujímavý text a pekné fotky. Písať môžeš, o čom chceš, podeliť sa dá s
tipom na výlet
alebo
so zážitkami z pretekov
. Užitočné pre ďalších bikerov sú tvoje skúsenosti s produktami z nášho shopu, napíš si
svoj test bicykla, oblečenia, trenažéra alebo iného cyklovybavenia
. Nech všetko funguje ako dobre namazaná reťaz, tu sú
užitočné informácie k písaniu článku
.
info
Tests and showcases of products are made with products and materiel borrowed from suppliers of the given brand or from the
MTBIKER shop
. Their content and conclusion is a subjective opinion of the author.
report_problem Did you find a mistake in the text?