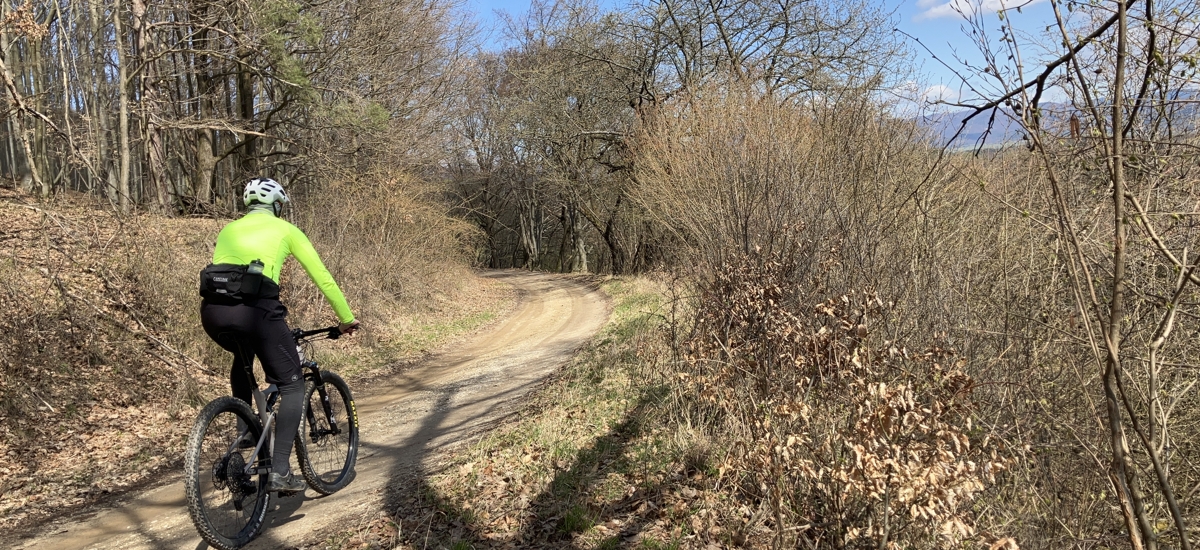 Nad kúpou ľadvinky som uvažoval už dlhšie, no najskôr som ju chcel vyskúšať, či to nebude "mačka vo vreci". Naskytla sa mi možnosť testovania, a tak som dlho neváhal.

Batohy boli nevyhnutnou súčasťou mojich dlhších výjazdov,
hlavne pri horskej cyklistike. Jedlo, náradie, duša, náhradné oblečenie, a tak ďalej. Takmer vždy som však bojoval s dvoma vecami. Prvou bol prístup. Zastať, odopnúť hrudný popruh, bedrový, zhodiť batoh z jedného pleca, a tak sa dostať k obsahu.
Druhou bol prepotený chrbát - nech už bol systém odvetrania akýkoľvek, mokrý chrbát bol vždy u mňa problém a ak ma prefúklo, vedelo to spôsobiť aj pár dní nepríjemnej bolesti. Preto som bol veľmi zvedavý, do akej miery dokáže ľadvinka, akou je
CamelBak Mule
, nahradiť batoh.
Kedy je vhodné ju zvoliť?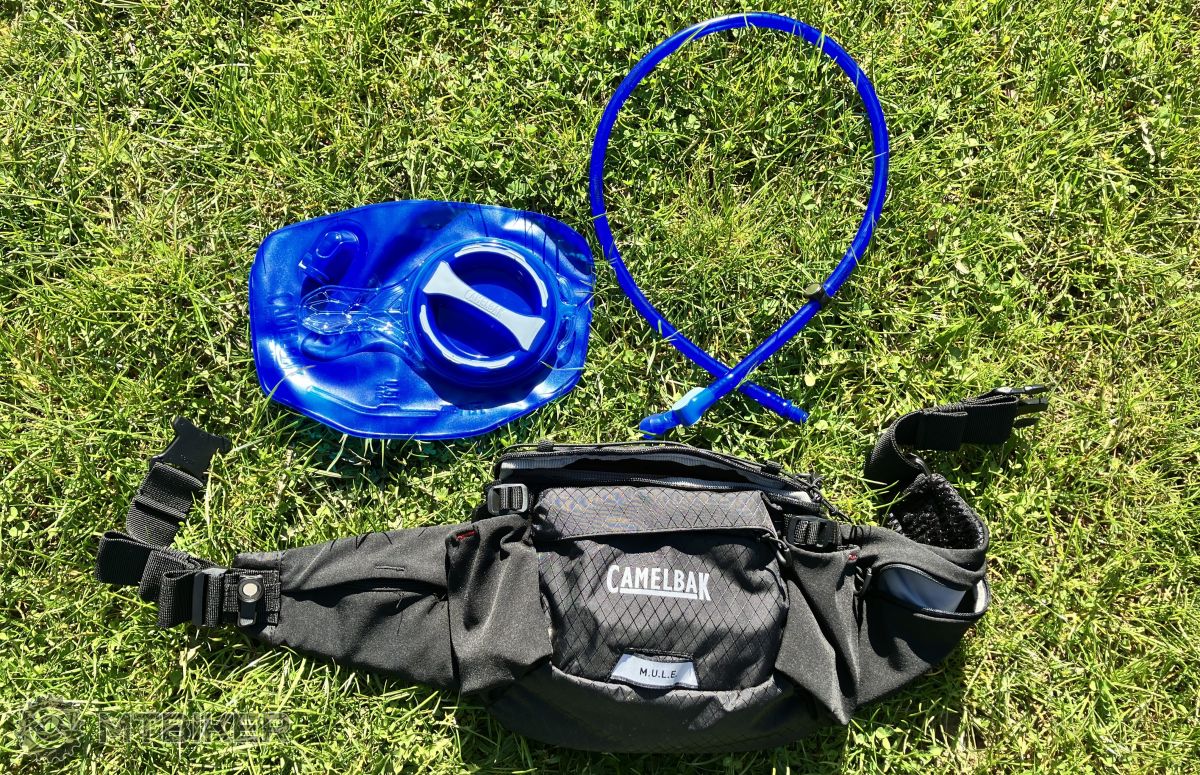 Konštrukcia
Ľadvinka je vyrobená z ripstopového nylonu - čo znamená, že je odolná a len tak ju niečo nepoškodí.
Povrchová úprava DWR zabezpečuje zas odolnosť voči vode a nečistotám,
čo môžem potvrdiť, pretože po výjazde ju stačilo očistiť od fŕkancov od zadného kolesa vlhkou špongiou. Chválitebné je aj použitie recyklovaných materiálov a netoxických procesov výroby a následnej úpravy.
Na vrchu ľadvinky nájdeme popruhy na uchytenie napríklad ľahkej bundy alebo ďalšej vrstvy oblečenia,
aby bola poruke. Pitný režim si predstavíme neskôr, no spomeniem, že na vonkajšej strane sú k dispozícii dve vrecká na fľaše a hlavný úložný priestor.
Manipulácia s ním je skutočne jednoduchá a intuitívna.
Ten má svoj organizér náradia a nachádza sa tu aj miesto pre pitný vak.
Ďalšie predné menšie vrecko na zips dopĺňajú bedrové vrecká,
z toho jedno so zipsom. Na druhej strane je vrecko, ale jeho obsah zaisťuje pružnosť samotného materiálu. Vhodné je napríklad na hygienické vreckovky, šatku na krk a podobne.
Ak ľadvinku nezaplníte, môžete jej objem zafixovať pomocou popruhov na to určených.
Samotný pás sa dá nastaviť od obvodu 77 cm až po 132 cm a zapína sa klasicky prackou, ktorá pôsobí odolným dojmom.
Vnútorná strana popruhu je sčasti tvorená pohodlnou sieťovinou - tam, kde sa nachádzajú bedrové vrecká. Samotná zadná časť ľadvinky disponuje vetracím systémom Air Support a môžem povedať, že som necítil výrazné prepotenie spodnej časti chrbta, naopak, pocit chránenej driekovej časti bol viac ako príjemný, nehovoriac o chladnom vetre, ktorý posledné dni fúkal.
Pitný režim
Osobne nie som veľký fanúšik rezervoárov. O jeho výhodách, samozrejme, viem, skôr to pramení z mojej pohodlnosti sa oň starať. CamelBak MULE je vybavený rezervoárom Crux Lumbar s objemom 1,5 l.
Manipulácia s ním je skutočne jednoduchá a intuitívna.
Hadica sa pripája rýchlospojkou, otváranie/zatváranie je rýchle a jednoduché. Výrobca udáva kvalitné utesnenie.
Ja som za tých pár výjazdov nepostrehol, že by mi vytiekla čo i len kvapka do priestoru ľadvinky.
Náustok je samotesniaci a po každom napití sa ihneď uzavrie.
Nie je tomu čo vytknúť, vidieť, že v tomto smere je CamelBak dlhoročným odborníkom a vie, čo robí. Magnetické uchytenie hadice je už iba "čerešničkou na torte" a napriek môjmu skepticizmu sa ani raz nestalo, že by sa mi hadica za jazdy uvoľnila. Takisto jej dĺžka je dostatočná a nemusel som sa nejak výrazne krčiť alebo hadicu nasilu ťahať.
Veľmi oceňujem možnosť nosiť buď vak, fľaše, alebo oboje.
Každý si poskladá pitný režim tak, ako mu vyhovuje. Totiž, nie všetky bicyklové rámy disponujú možnosťou montáže košíka na fľašu, dvomi nehovoriac. V horúcich dňoch či na dlhých trasách s neistou možnosťou doplnenia vody je takáto možnosť vítaná.
Kým som mal iba fľaše alebo iba rezervoár, hmotnosť "batožiny" počas jazdy nebola až tak výrazná, ako pri využití oboch možností. To sa však vyrieši postupne samotným pitím.
Určite to v horúcich letných dňoch využijem.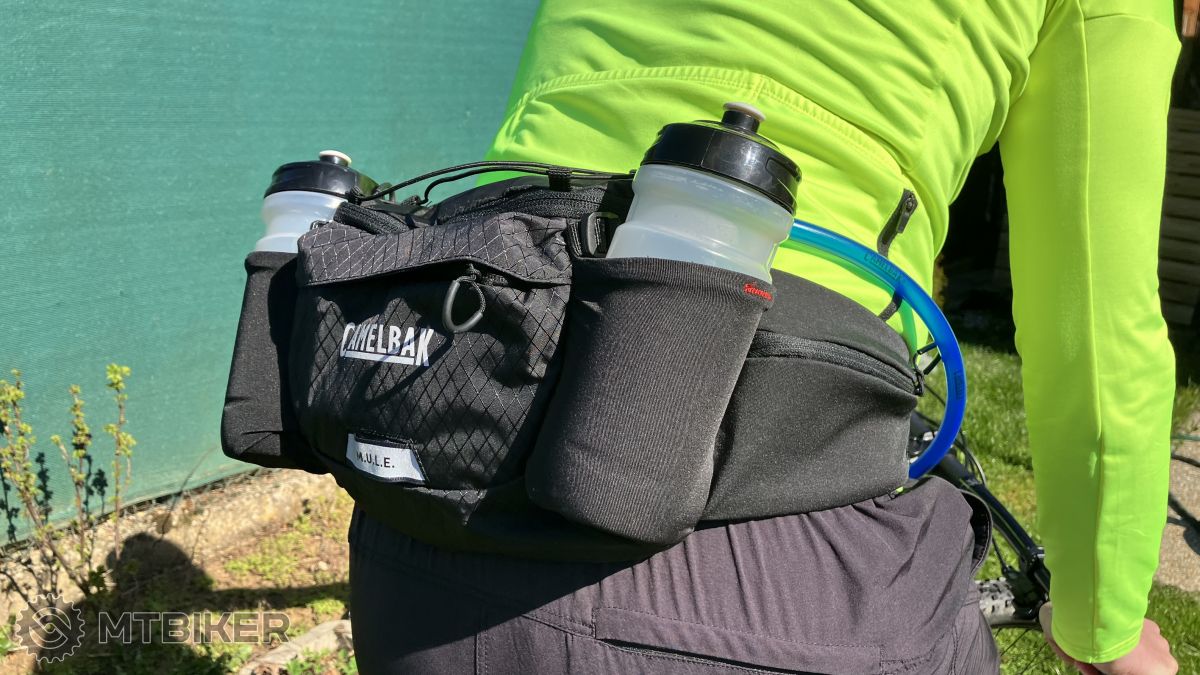 Jazda
Roky som jazdil s batohom, a tak som do testu išiel s tým, že až taký zázrak to nebude.
Na moje prekvapenie som spomínané problémy z úvodu eliminoval hneď na prvom výjazde.
Vybral som si rovno
Bojnické traily
, aby som sa trochu s ľadvinkou "ponatriasal". Zapnutie na páse ma nijak neobmedzovalo, naopak, na rozdiel od batohov, kde som mal často problém kvôli mojej výške správne umiestniť batoh na chrbát, to bolo s ľadvinkou jednoduché.
Pre vysvetlenie, mám 187 cm a keď som si batoh spustil tak, aby mi vyhovoval, ťahali ma ramenné popruhy, no keď som si ho vytiahol vyššie, nechránil mi zas driekovú oblasť. V spojení s prepoteným tričkom to vedelo narobiť nepríjemné problémy.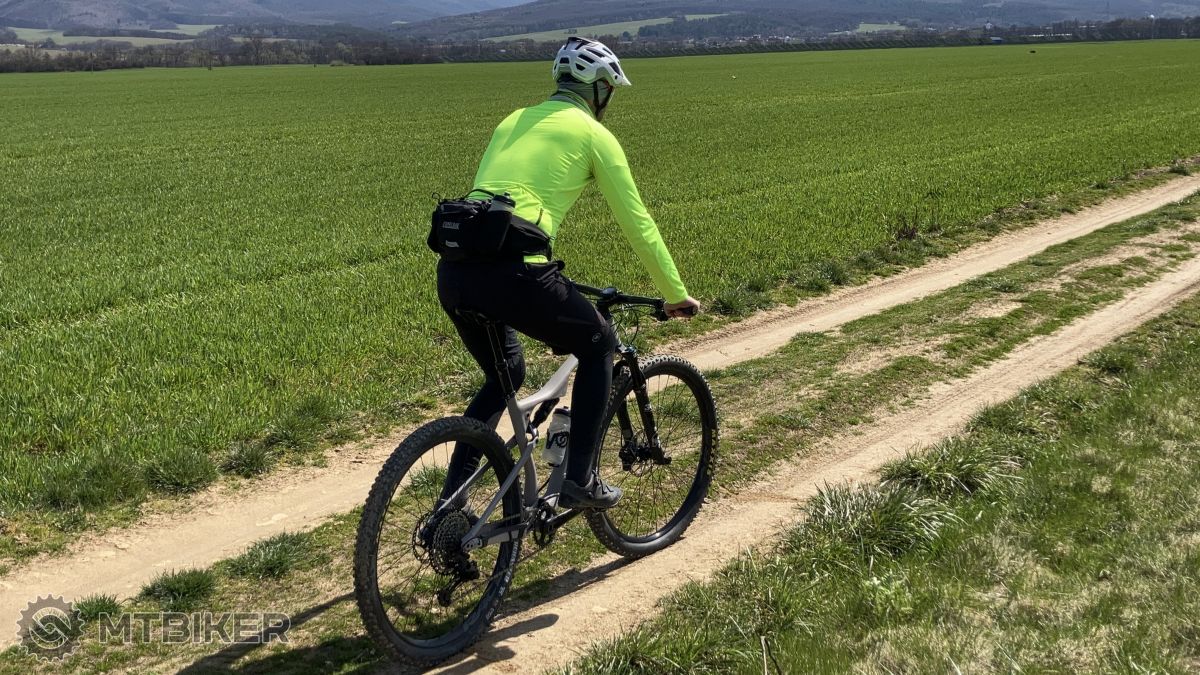 Mám rád univerzálnosť a v tejto ľadvinke som ju našiel.
Tu som však ramenné nastavenie nemal aké riešiť a ľadvinku som si zapol presne tak, ako mi vyhovuje - teda zakryl som si "kríže".
Voľný chrbát po celý čas dýchal a tým pádom "zmizol" nepríjemný pocit mokrého dresu pod batohom.
Škoda, že nie je teplejšie, rád by som vyskúšal odvetrávací systém Air Support aj na tenkom drese. Zateplený dres a pod ním funkčné tričko neboli však výrazne prepotené ani pod ľadvinkou.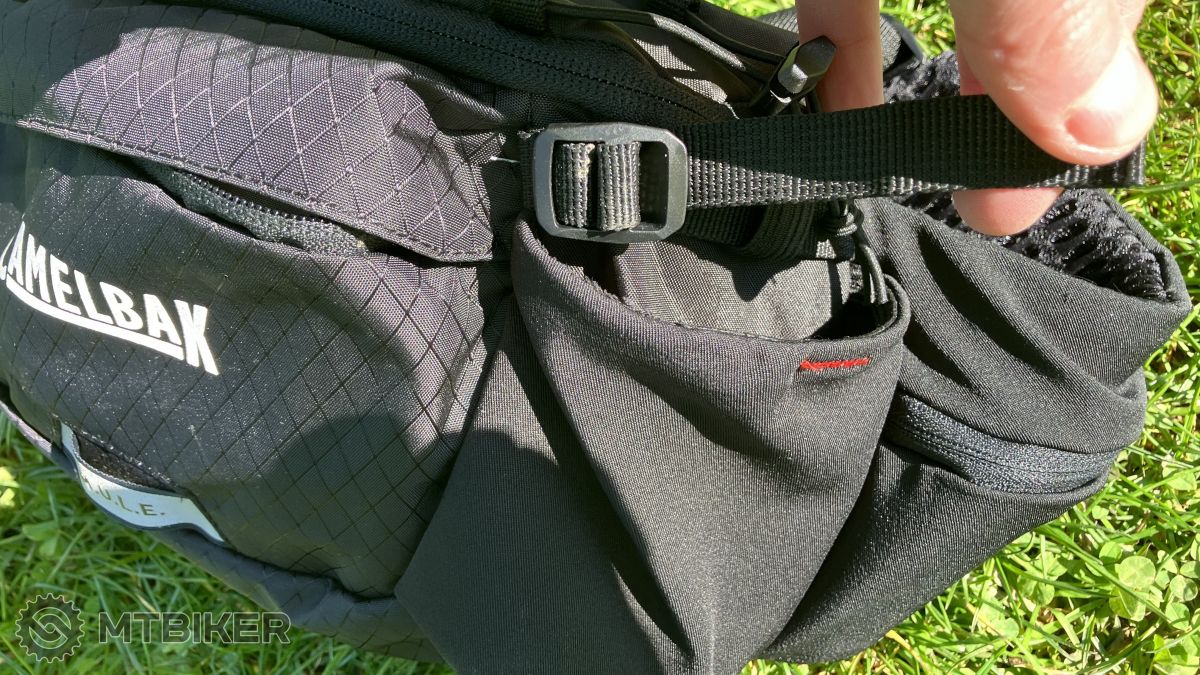 Pred zjazdom som ľadvinku ešte o čosi viac utiahol, aby "neskákala po chrbte", no nakoniec to nutné nebolo.
Držala tam, kde mala a neobmedzovala ani pri menších skokoch či koreňovej pasáži.
Takéto nepríjemné nadskakovanie som cítil iba vtedy, ak som k vodnému vaku pridal ešte plnú fľašu, ktorú som mal inak v košíku, no pri šliapaní do kopca či jazde na lesnej ceste to cítiť nebolo.
Páči sa mi aj dostupnosť vreciek počas jazdy,
využil som tiež, že ľadvinka sa dá otočiť dopredu a nazrieť do jej obsahu aj za jazdy. Tak som vylúčil aj ďalšiu vec z úvodu tohto testu, ktorá mi na batohu zvykla vadiť.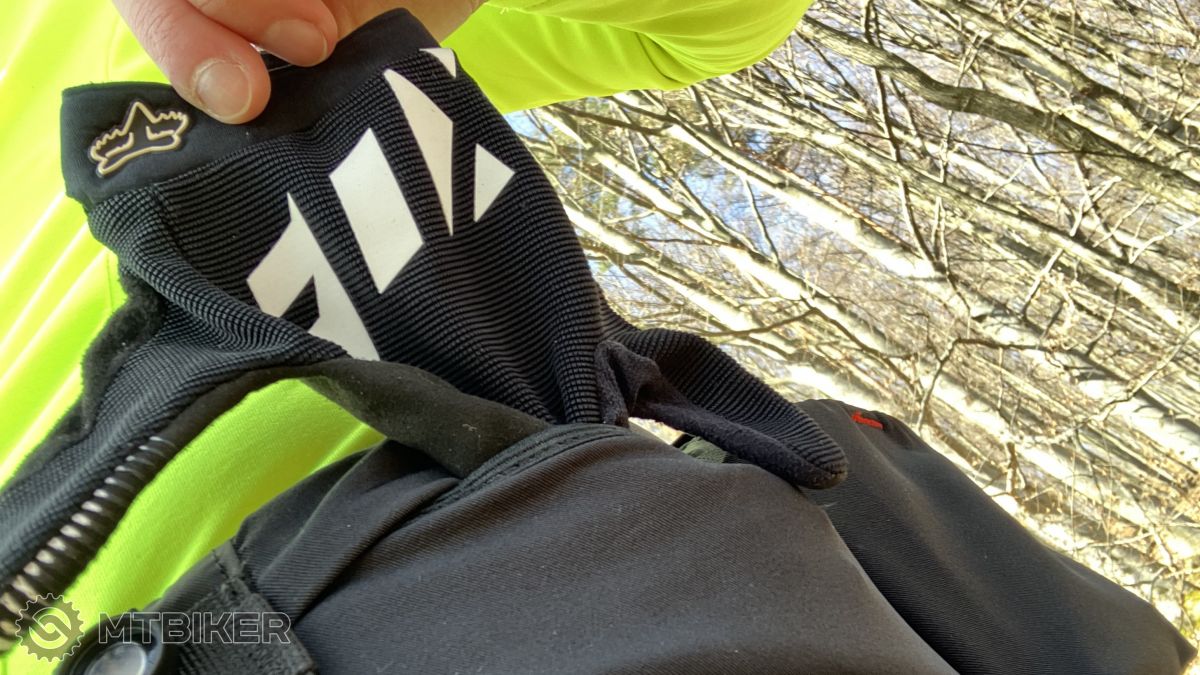 Využitie
Okrem vyššie spomínaného hlavného použitia - teda jazdy v teréne, som ju mal so sebou aj na graveli. Poslúžila ako úložný priestor pre urgentnú návštevu lekárne, aby som nemusel nosiť potom krabičky vo vreckách dresu.
Rovnako som ju využil aj na inline korčuliach, kedy som tam vložil špagát na ťahanie dcérky, ktorá bola so mnou na bicykli.
Do jedného priestoru na fľašu som dal svoju vodu, do druhej zas džús. Doplnil nejaké motivačné sladkosti, doklady, kľúče od auta.
Mám rád univerzálnosť a v tejto ľadvinke som ju našiel.
Odporučiť ju môžem určite ako alternatívu každému, kto hľadá malý batoh, aby ľadvinku minimálne zvážil.
Ak nemáte radi mokrý chrbát, hľadáte rýchlu dostupnosť a jednoduchú manipuláciu, ľadvinka CamelBak M.U.L.E Waist Pack je výborné riešenie. Bonusom už je potom možnosť zvoliť si, či budete používať kvalitný a dobre fungujúci vodný vak, alebo držiaky na fľaše, poprípade oboje.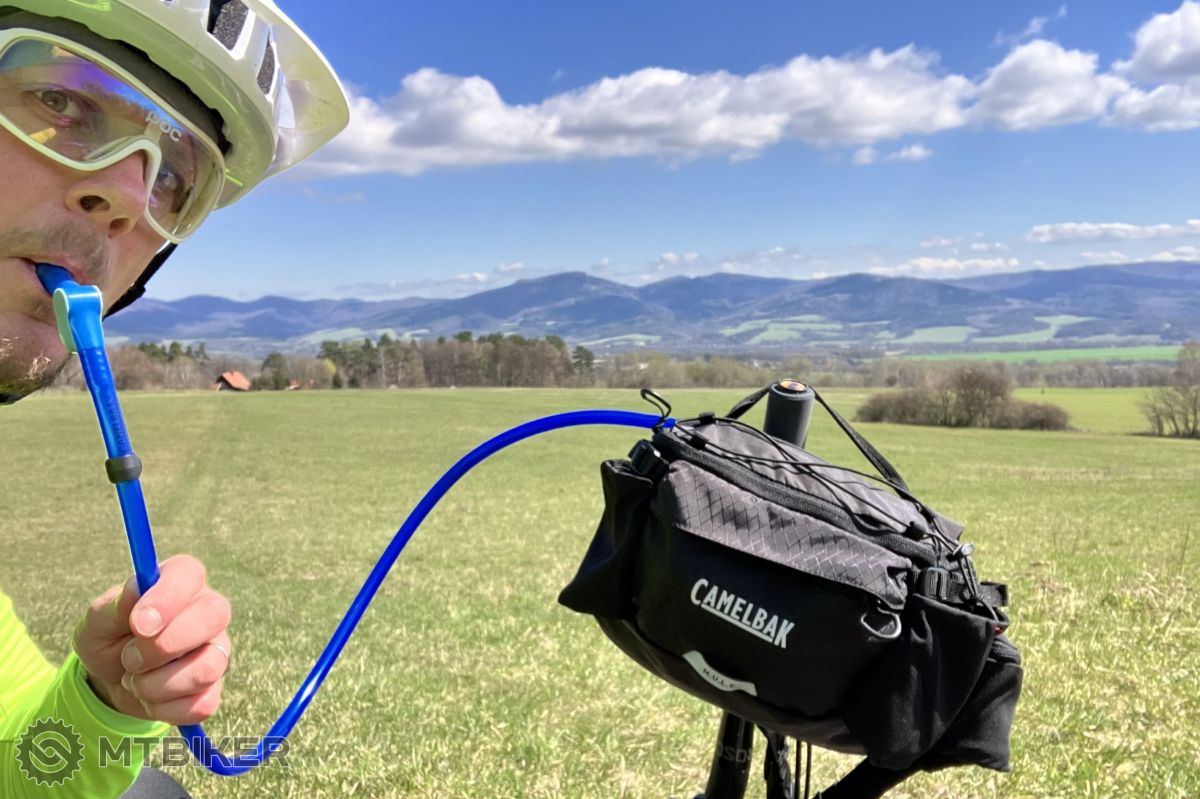 Cena ľadvinky je 89,99 € a v dvoch farebných vyhotoveniach ju nájdete na našom
MTBIKER eshope
.
info
Tests and showcases of products are made with products and materiel borrowed from suppliers of the given brand or from the
MTBIKER shop
. Their content and conclusion is a subjective opinion of the author.
report_problem Did you find a mistake in the text?