Get VIP discounts during the Black Friday weekend
---
VIP discounts start at

The famous day full of bargain shopping is approaching. However, at our stores we have good deals all year round, not just during Black Friday. But don't worry, we have prepared a special offer for you, too.
VIP discounts are automatically activated for you on November 24th 2023 at 6:00 am GMT+1.
---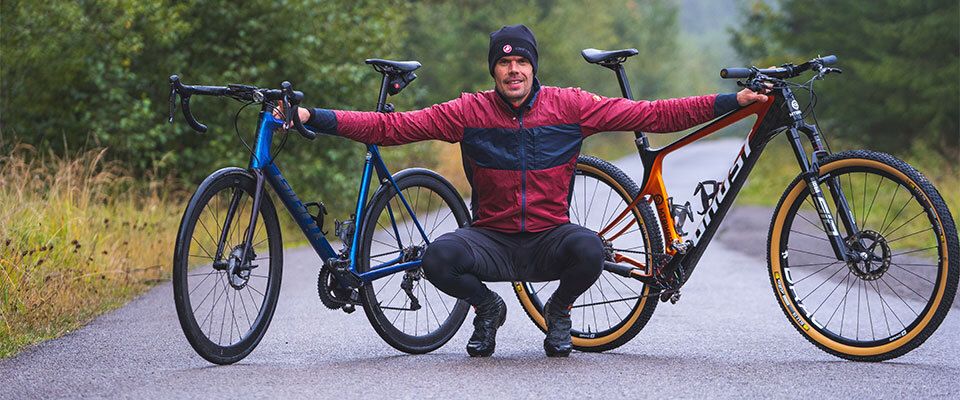 How do I get VIP discounts?
The first step is to create an MTBIKER account. During Black Friday, we will activate discounts from the highest VIP category of our
loyalty program
during Black Friday. You can apply them to any number of products, as if you have been shopping with us for years. Attention, if you create an account while in the basket, the discount will not be applied for the first order. If you have a Standard or Premium account, you also become a VIP. If you already have a VIP account today, read below.
What are the advantages of the VIP category?
-10 % on bikes,
-5 % to -15 % on components, accessories,
-25 % on service.
---
Is the loyalty program worth creating an account?
Yes! Thanks to Premium and VIP discounts, our customers have already saved over €2,800,000. Don't wait until the fateful day. Create an account now and add products you like to your Wishlist. You don't have to waste time looking for them after the event starts. In addition, you will get more certainty that the product will be in stock. So, are you in?
---
What if I'm already a VIP customer?
If you have already reached the VIP level, first of all we want to thank you. You are special to us and as a reward we will increase your discounts even more. Add your favorite products to your Wishlist in advance and you can order them immediately after the discount increases.
What are the advantages of the VIP special category?
-15 % on bikes,
-5 % to -20 % on components, accessories,
-25 % on service.
---
How long will my promotion last?
You can enjoy the benefits of your VIP level between 24.11. - 27.11.2023, from Black Friday to Cyber Monday. Applies to all purchases, of course. After the end of the event, we will return you to the original loyalty category.
---

Shop Black Friday discounts now
Don't want to wait? You can already shop Black Friday prices today. Choose from a wide range of products labelled Black Friday and save thanks to amazing discounts.