ORTOVOX 230 Competition women's underwear, Dark Wine Blend
Product description
Very warm functional underwear made of the highest quality Tasmanian Merino wool has already won many world awards. This line of underwear is designed for demanding physical performance in cold weather. Perfect comfort will be provided by the combination of "body mapping" and circular knitting technologies, thanks to which the individual zones of the bottoms have a different thickness. This ensures a desirable microclimate on individual parts of the body and the bottoms have no unnecessary seams that impair comfort.
Merino body mapping technology and seamless knitting.
Area weight of knitwear on average 230 g/m 2 .
Elastic functional underwear.
Highly breathable and quick drying.
Durable and with a long service life
Made in Europe, from wool from Tasmania.
Knitted for maximum comfort during demanding performance
In ORTOVOX 230 MERINO COMPETITION underwear, the structure and surface weight of the knit is adapted for each part of our body so that the underwear wicks away sweat as well as possible or, conversely, insulates heat as much as possible. Jedná sa o tzv.
"body mapping"
resulting from
seamless knitting.
In places where the body heats up more, the knitwear is thinner (with an area weight of 190 g/m
2
) and in places where the body needs to warm up earlier, the knitwear is thicker (with an area weight of 240 g/m
2
).
These zones allow maximum breathability
in the places where it is most needed.
Perfect freedom of movement
Thanks to the seamless knit and the highest quality merino wool in combination with elastane (
80% Merino wool + 17% polyamide + 3% elastane),
ORTOVOX 230 MERINO COMPETITION underwear achieves
high elasticity.
At the same time, a high proportion of very fine wool provides
extra comfort to the baby,
even during extremely demanding sports performance or in the warmth of the fireplace in the mountain hut.
Different weaves and knit thicknesses for individual zones of the human body.
Fine flat seams can only be found on the inside of the pants. The rest of the underwear is knitted using seamless technology.
80% merino wool with a fineness of 16.5 microns is a guarantee of first-class quality and perfect functional properties that we need in sports - quick drying, elimination of odor, good thermal insulation properties even when wet.
The highest quality Merino wool
ORTOVOX uses only the highest quality
Merino wool from Tasmania
for all underwear. Merino wool is a material that degrades only negligibly over time and retains its functional properties for many years. The length of all fibers used is at least 6 cm, which is not standard in the production of woolen linen. The longer the fibers, the stronger the yarns can be obtained. This prevents the formation of holes during wear of the material. The quality of the fibers is primarily determined by its length, fineness and the same diameter of the individual fibers.
ORTOVOX also has demanding criteria for sheep breeding itself, which significantly affects the quality of its wool. In order to fulfill this, ORTOVOX only buys wool from a few selected farms that are subject to regular inspections. ORTOVOX checks 64 different quality criteria that every farm must meet. Thanks to this, the wool used in ORTOVOX underwear is only of the highest quality.
Wool is very comfortable.
Neutralizes odor (has an antibacterial effect).
It has a large thermoregulation range.
It absorbs moisture into its internal structure and remains dry on the surface.
Easy maintenance.
Pleasant to the touch.
It has a long life.
Tasmanian Island
Tasmania is an island south of Australia and is only 2,500 km from Antarctica. The climate is cool with abundant rainfall and nutritious pasture for sheep. The island is strictly guarded against sheep diseases. Thanks to this, Tasmania is the most suitable
location
on earth for breeding Merino sheep and
for
more than 150 years,
the best quality wool in the world has been produced here.
Uncompromising two-year warranty
ORTOVOX products are made of the highest quality, which is why solving any complaints is really easy. If you discover a manufacturing defect, whether it's a fraying seam or external pilling, just send the product to us and
we'll take care of its repair, replacement, or refund.
For out-of-warranty repairs, ORTOVOX has its own service center where it repairs everything.
For winter sports from the valley to the mountain tops
You will appreciate the functional underwear ORTOVOX 230 COMPETITION especially during demanding winter hikes on skis, snowboards, snowshoes or at any time in freezing winter weather. It is your first choice if you want maximum comfort while achieving maximum performance. Thanks to the seamless
technology, it is extremely comfortable and, thanks to the body mapping technology, it has great thermoregulation properties.
Antibacterial effect
: yes
Color
: Dark Wine Blend
Seamless knitting
: yes
Body mapping
: yes
Gender
: Female
Nuyarn technology
: no
Material content
: 57% virgin wool, 41% polyamide, 2% elastane
Area weight
: 230
Cut
: narrow
Wool type
: Tasmanian Merino
Size:
XS
Manufacturers
: ORTOVOX
Product details
| | |
| --- | --- |
| Sex | Women |
| Sport | hiking, nordic skiing, running, alpine skiing, ski mountaineering, trail run, mountaineering, climbing, via ferrata, fitness, lifestyle |
| Season | All season |
| Material | merino wool |
| Colour | purple |
| product ID | 210871 |
Size chart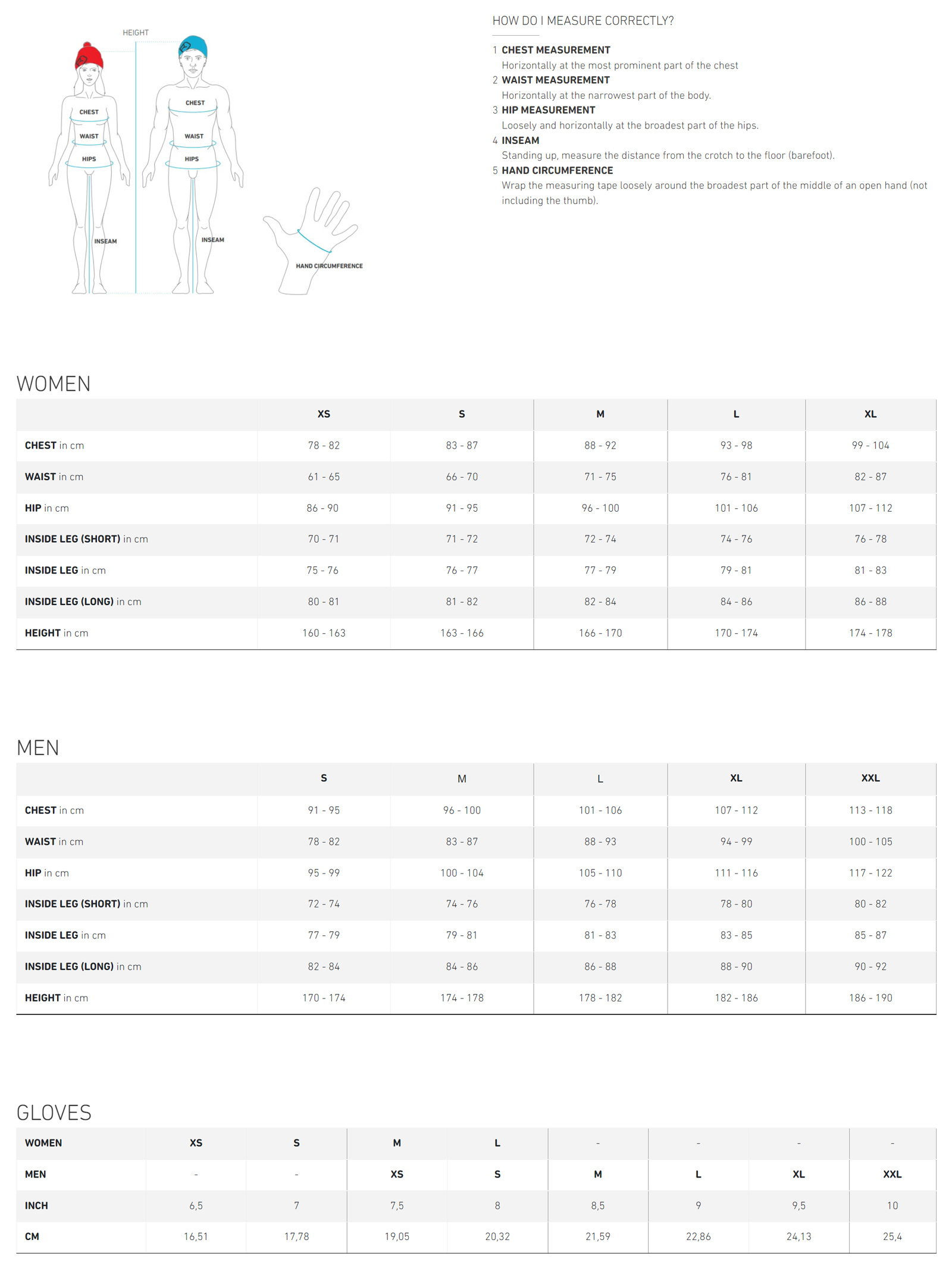 Reviews
Rating

0/5 star_outlinestar_outlinestar_outlinestar_outlinestar_outline

(0 ratings)
starstarstarstarstar
(0 ratings)
starstarstarstarstar_outline
(0 ratings)
starstarstarstar_outlinestar_outline
(0 ratings)
starstarstar_outlinestar_outlinestar_outline
(0 ratings)
starstar_outlinestar_outlinestar_outlinestar_outline
(0 ratings)
Add your rating
star_outline
star_outline
star_outline
star_outline
star_outline
Add a review
Questions
This legendary German company named Ortovox has been specializing in challenging mountain activities since 1980. They became popular, thanks to their backpack ORTOVOX F2. It had a double frequency transceiver for searching avalanche victims. Except for safety systems and finders, they also offer apparel, backpacks, shovels, probes, and other freeride and alpine equipment.
800 000+ orders
We are the largest cycling e-shop in Slovakia proven by 100,000+ customers.
Unique customer service
We are available via email, online chat, phone or in person at our MTBIKER stores.
We actively support the cycling community in Slovakia
Thanks to your order we can support cycling development.
Secure payment methods
The payment process is safe and we offer you a wide range of options.
Loyalty system
We will reward you for your purchase and also for quality contributions in the MTBIKER forum, e-shop, trips and photo gallery.
MTBIKER centre and showroom
Visit our store with a pump-track and trail access or our showroom in a historical bulding in central Bratislava.
More about shopping
navigate_before
navigate_next